Note: The following is a slightly edited re-post from a few months back when I was participating in a desert island album draft.
Where to start with George's 1970 triple album opus, and how to explain concisely why this album means so much to me in a manner that doesn't make me sound full of myself? If you're reading this you're probably a music fan and can, at least to some extent, relate. Despite the fact that I have no clue what it's like to be musically gifted, internationally famous (never mind an ex-Beatle), a millionaire, etc., if there's one artist who I think I can relate to as a person, it's George. I wear my heart on my sleeve like he did, and if I were ever to experience any degree of fame, I'd probably react to it similarly to him. That is to say, "Hari Krishna, now please get off my lawn while I enjoy this piece of cake." Maybe it's because I'm a fellow Pisces, I don't know. And if there's one album of his which displays his full range of emotions relating to personal relationships and spiritual longing, and is presented in beautifully crafted songs with fantastic musicianship from start to finish, it's All Things Must Pass, released 50 years ago today.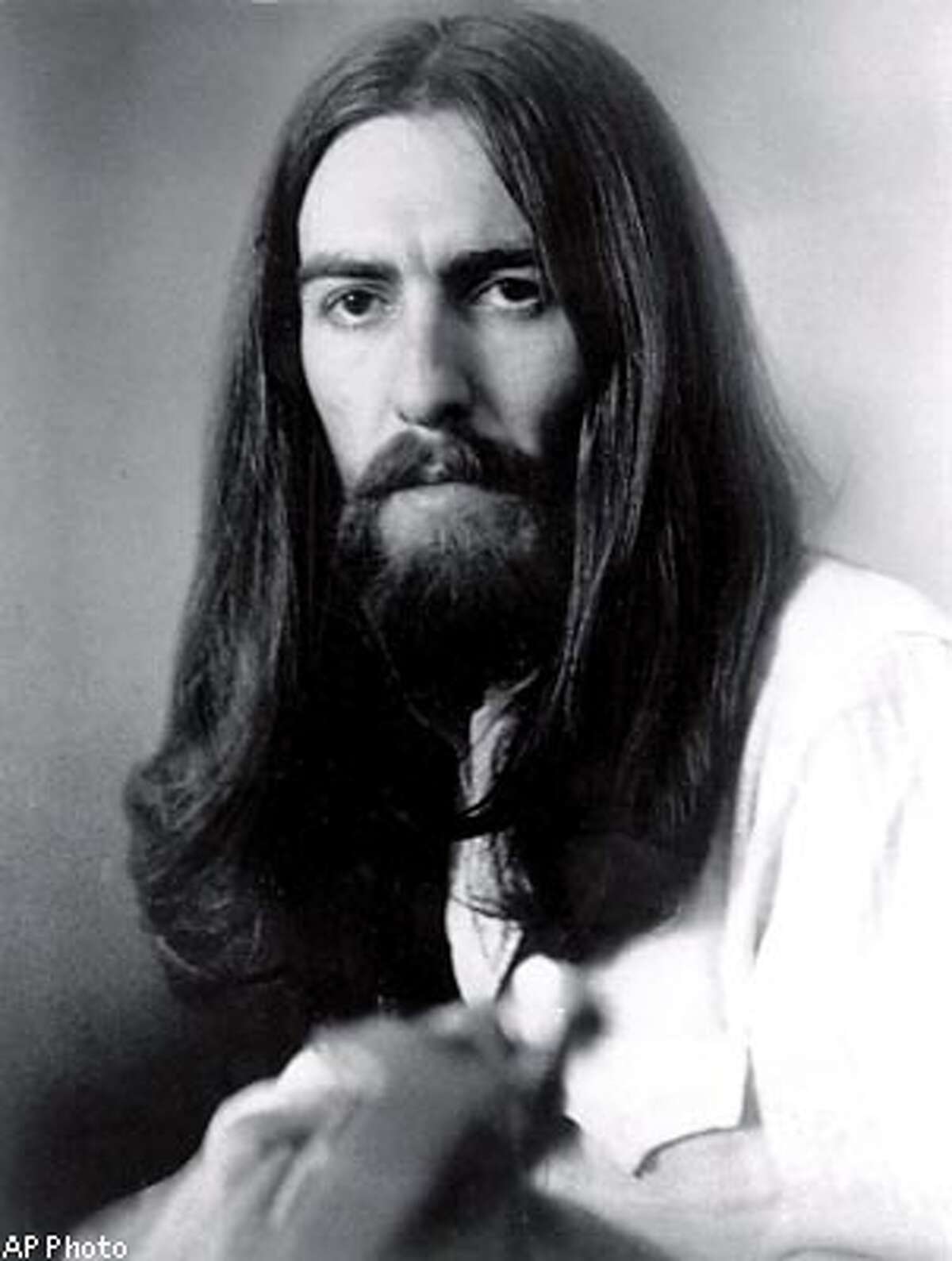 Due to the limits he faced regarding his songs making it onto Beatles albums, Harrison had been stockpiling them since roughly 1966. After starting 1968 by staying in India longer than the other Beatles, in the fall of that year George spent time with Dylan and The Band at Woodstock, which was perhaps the final nail in the Beatles' coffin as far as George was concerned. Their influence is all over this solo debut album, which was an artistic and emotional purging for Harrison. There are songs of human love for friends, including the Dylan co-written I'd Have You Anytime, and George's attempt at coaxing Bob out of his self-imposed exile on Behind That Locked Door. Apple Scruffs is his humorous love song to his loyal fans who waited daily outside the recording studio, and What is Life is one of a number of George's uniquely ambiguous love songs over the course of his solo years which leaves it up to the listener to decide if it's about human or Godly love.
There are songs of lament over friendships on the wane. Wah-Wah was written when George walked out of the Get Back sessions. It's a double entendre which refers to the guitar effect as well as the headache John and Paul had caused him. Run of the Mill, too, was written out of his sadness over the Beatles' slow dissolution. Isn't it a Pity, to me, is the most powerful track on this emotional roller coaster of an album. There are two slightly different versions on the album, and he could've added a third one as far as I'm concerned – a rendition for each of the three LPs.
And there are the songs which focus on George's spiritual journey. The smash hit, of course, was My Sweet Lord, which includes a Vedic chant for which Harrison took heat from Christian fundamentalists for supposedly trying to subliminally indoctrinate America's youth into heathen Eastern religion. As with his organizing the Concert for Bangladesh a year later, it took nerve (and Phil Spector's insistence) for him to put this song out as a single, but it paid off. The Art of Dying had its genesis around 1966 when Lennon's Tomorrow Never Knows was the Tibetan Book of the Dead-influenced song to make the cut on Revolver. To the uninitiated, it can be a dark or disturbing song. It is not. As with The Art of Dying, Awaiting on You All is Harrison encouraging us to wake up to what's real and eschew that which isn't. And lastly, after all the madness, fame, and fortune of his Beatles experience left him emotionally and spiritually frayed, there's George's bare bones plea in Hear Me Lord. For such a private man, it doesn't get any more open and sincere than this.
But wait, there's more! The third album in this set, known as Apple Jam, includes four extended instrumentals and a 49 second Monty Pythonesque ditty with an appearance by good ol' Mal Evans. The indulgent jams include Dave Mason, Ginger Baker, Gary Wright, Billy Preston, and Derek & the Dominos. I've actually read opinions by fans who are put off by inclusion of these tracks, as if they are interspersed throughout the first two records and they're forced to listen to them. I think of it as the unbuckling of the belt after a big meal. Sometimes I listen to it, sometimes I don't. Either way, I unapologetically like it.
I could go on about other tracks, the plagiarism lawsuit, other session players, the cover, etc. Wiki's got that covered if you'd like to read more. I would, however, like to comment briefly on Phil Spector's production. As with Let it Be, this is the version we grew up with, and I love it just like it is. Perhaps when the deluxe 50th anniversary edition comes out, whenever that might be, it will include alternate versions and demos with toned down production. Some of it is available on bootlegs and YouTube.
Tracklist
Side One:
I'd Have You Anytime
My Sweet Lord
Wah-Wah
Isn't It a Pity (Version 1)
Side Two:
What is Life
If Not for You
Behind That Locked Door
Let It Down
Run of the Mill
Side Three:
Beware of Darkness
Apple Scruffs
Ballad of Sir Frankie Crisp (Let It Roll)
Awaiting on You All
All Things Must Pass
Side Four:
I Dig Love
Art of Dying
Isn't It a Pity (Version 2)
Hear Me Lord
Side Five (Apple Jam)
Out of the Blue
It's Johnny's Birthday
Plug Me In
Side Six (Apple Jam)
I Remember Jeep
Thanks for the Pepperoni
-Stephen