Music fans, as with any other group of enthusiasts, vary in degrees of interest level. If there's a scale of music listener nerdiness, I might rate myself a bit more "into it" than someone who grew up listening to music on the radio and owned a handful of albums and/or 45s, and maybe attended the occasional concert. But I'm less so than, say, musicians whose knowledge allows (causes?) them to be quite analytical beyond liking/disliking what they hear, or those who build shelving for their LP collections that take up entire walls in their home, floor to ceiling (something I greedily envy). I don't know how else to quantify or categorize my level of interest other than to say that since I was a kid I've always been fascinated with the who/what/when/where/why of albums, many of the answers to which as a kid in the 1970's and 80's I found in album liner notes. That is to say, to some extent, I'm a geek. This is something that is largely lost in today's digital music world.
I know many people can relate. It was about foraging through the album collection of an older sibling, parent, or uncle. Or, hanging out at a friend's house after school, listening to music and comparing knowledge about music trivialities (just don't touch his big brother's albums!). Painting with a wide brush, when shooting the breeze about bands the focus was usually on the primary band members, though occasionally a session player or the producer's name would come up. In some cases, years later we pieced together just how respected, talented, and ubiquitous some of these "other" names are. Growing up, one of the handful of artists everyone in my home liked was Elton John. All of Elton's albums up to A Single Man were in my brothers' combined collection and played regularly, and yours truly was usually right there listening with them, curiously studying the busy artwork on such jackets as Goodbye Yellow Brick Road and Captain Fantastic and the Brown Dirt Cowboy. What is going on with all these cartoon characters? Look at those clothes! How did Dee and Davey get their hair to look like that? Doesn't Nigel's drum kit look cool? Why did Elton's band completely turn over on Rock of the Westies? Gus Dudgeon? That's kind of a funny name. And, Who is this Paul Buckmaster guy, and what's so important about an "arranger?"
Sure, I noticed the strings on such songs as Levon and Tiny Dancer, among other Elton tracks. I liked the sound o.k., but had no real opinion. My mom played a lot of classical music, so I just accepted strings as part of music in general. Fast forward into early adulthood when it had been a long time since I'd given any thought to the particulars of Elton's recordings. One day in the mid-90's I was listening to an album by one of my favorite current bands, The Jayhawks. The song was Blue. Violins played from nearly the beginning, but a little over a minute into it the cellos kicked in and it sounded very familiar. "Is that…Paul Buckmaster's work?" Sure enough, it was. Another time I was listening to the Stones' Sticky Fingers album, and there he was again, this time on Sway and Moonlight Mile. Who is this guy, and what other albums has he worked on? I wondered. As it turned out, quite a few.
Buckmaster, who passed in 2017 at the age of 71, was a British cellist, arranger, conductor and composer. His father was an actor, his mother a concert pianist. He studied cello at the Royal Academy of Music and was a talented musician, but found his career path in orchestral arranging across multiple genres, as well as film scores. His debut as an arranger was on David Bowie's Space Oddity. How's that for an auspicious beginning? Shortly after that, Buckmaster attended a Miles Davis concert where he met a young Elton John, at the time working on his second album. He was invited to be the music director on what became the eponymous Elton John album. And the rest, as they say…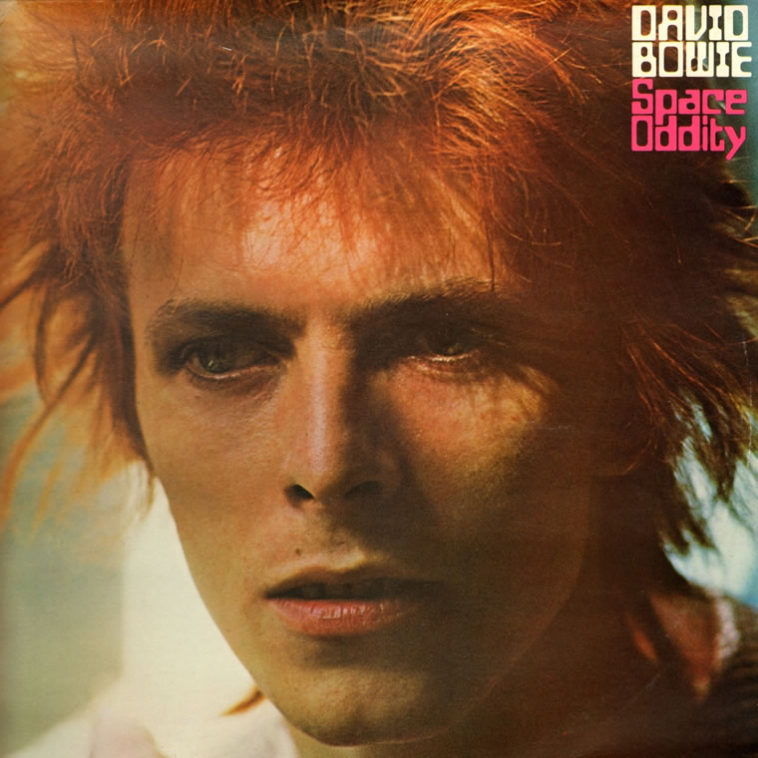 For those like myself who aren't well versed in the nuances of orchestral arrangements, check out any number of tracks mentioned in this post and listed in his wiki page linked at the bottom and hear for yourself if there's a familiarity, a Paul Buckmaster stamp, on the music. Or, try to imagine Your Song, Border Song, Tiny Dancer, You're So Vain, Terrapin Station, Harry Nilsson's version of Without You, and many, many other great songs including Train's Drops of Jupiter, for which he won the Grammy for Arrangement of the Year in 2002, without Paul Buckmaster's distinctive sound. He described his approach in a 2010 article in The Guardian:
"One general rule is to hold back as much as possible," he said, "to give the listener the chance to let the song grow and unfold, introducing new sonic elements, such as new instruments or sectional groupings. If you use everything from the beginning, you have nowhere to go." Yep, that's exactly what I've been trying to say.
-Stephen
https://en.wikipedia.org/wiki/Paul_Buckmaster
https://www.imdb.com/name/nm0118729/