4/10/70: Elton John – Elton John
When Elton John's eponymous album was released 50 years ago this past April, it was assumed by many in the U.S. to be his debut, not realizing his first album, 1969's Empty Sky, hadn't been released in America. That album wouldn't make it to record store shelves here until 1975, at the peak of Elton mania.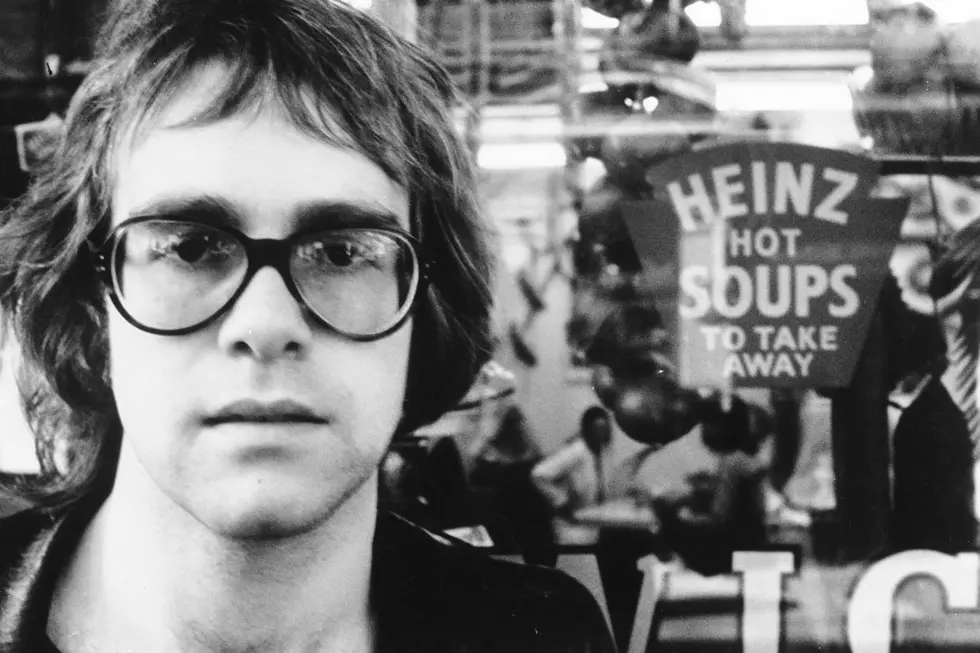 With this album we hear a significant shift in Bernie Taupin's lyric writing. While there are hints of the esoteric themes prevalent on Empty Sky such as in First Episode at Hienton and Take Me to the Pilot (a song whose meaning even Taupin has stated he has no idea of), the songs on this second release – tracks such as I Need You to Turn To, The Greatest Discovery, and the instant classic Your Song – are of the variety that listeners can relate to directly. And, the socially conscious Border Song is no less relevant today than it was 50 years ago. Indeed, Elton and Bernie dove right in to what would be loosely termed the singer/songwriter era. In addition to Gus Dudgeon's production, the album's immediately recognizable sound is due in large part to the string arrangements of Paul Buckmaster, who I wrote about in a recent post.
One of my favorite tracks on this album is Sixty Years On. Elton performed a powerful version of it on his 1979 Russia tour with Ray Cooper. An official album from that tour was released in recent years, but unfortunately this song was left off. As a result, it's not in my collection.
Elton John was certified gold in February 1971 and received a Grammy nomination for  Album of  the Year. It was inducted into the Grammy Hall of Fame in 2012.  It also spawned a few of Elton's concert staples over the following five decades. If interested in where I ranked Elton John within his discography, see this series I did a while back.
Tracklist
Side One:
Your Song
I Need You to Turn To
Take Me to the Pilot
No Shoe Strings on Louise
First Episode at Hienton
Side Two:
Sixty Years On
Border Song
The Greatest Discovery
The Cage
The King Must Die
-Stephen
https://en.wikipedia.org/wiki/Elton_John_(album)
Elton John Flashback: Stunning 1970 Live Version of 'Take Me To The Pilot'
https://ultimateclassicrock.com/elton-john-1970-album/