8/16/70: Eric Clapton – Eric Clapton
The 1970 album party continues today with our ringleaders, Delaney & Bonnie Bramlett. Eric Clapton, fresh off the road with the American couple, released his self-titled solo debut on this date 50 years ago. His supporting cast of characters was largely made up of the usual suspects from D&B's travelling band of American crazies, including Leon Russell, Rita Coolidge, Bobby Keys, Jim Price, Carl Radle, Jim Gordon, Bobby Whitlock, plus Stephen Stills. This album, recorded November 1969-March '70 in London and L.A., seems to fall under the Clapton radar for many casual listeners, as does the rest of his 1970's catalog not titled Layla and Other Assorted Love Songs or Slowhand. These albums are simultaneously praised and reviled. I'm in the former camp. I feel no need to compare Eric Clapton, 461 Ocean Blvd., Backless or any of his others from that decade with his work with the Yardbirds, John Mayall, or Cream. To me, Eric Clapton is enjoyable beyond its tracks that ended up on the Crossroads box set. Produced by Delaney Bramlett, its songs fuse rock, blues, R&B, gospel, country, and pop elements. Three singles from the album, After Midnight, Blues Power, and Let it Rain, became Clapton classics.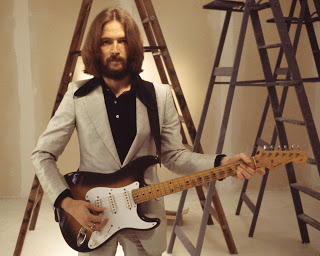 If his time and music with Cream and Blind Faith were tension-filled, this album definitely has a looser feel with an emphasis on the songs over extended solos. This was undoubtedly made possible by his supporting cast despite the backdrop of ongoing personal turmoil in Clapton's world. Additionally, he was under the spell of the perceived idyllic music and overall orbit of The Band who, from afar, could be included in this roving cast of musicians so widely heard 50 years ago across albums by D&B, Joe Cocker, Dave Mason, George Harrison, and Clapton. Rolling Stone's contemporary review noted that it was Bramlett who encouraged Eric to develop confidence in his singing voice, which quickly becomes apparent after the opening instrumental when his voice bursts out on Bad Boy. It continues on the next track, After Midnight, one of the album's "tambourine shakers" as RS's Ed Ward referred to it in his write up. Eric recorded a couple versions of this song in his career. This early one is up-tempo and gospel-inflected, the later 80's version sounding every bit the slick Michelob Beer commercial jingle it became. I prefer this earlier rendition, but neither tops J.J. Cale's original in my book. The acoustic Easy Now is a nice interlude from the more raucous material, and I can't help but wonder if Alex Chilton and Chris Bell derived any inspiration from it in the run up to the first Big Star album. Fan favorites and 1970's concert staples Blues Power and Bottle of Red Wine have aged well.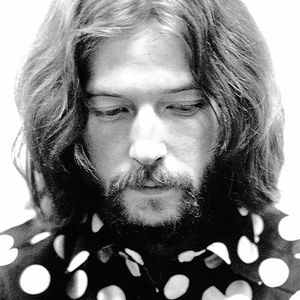 Lovin' You Lovin' Me and I've Told You for the Last Time are a bit pedestrian, but are saved by the backing vocals which became an integral element of his early solo albums. Don't Know Why pulls everything together with nice Stratocaster licks, Bobby Keys and Jim Horn brass, and plenty of gospel backing vocals. My favorite song on the album, and indeed one of my favorite Clapton songs of all time, is Let it Rain. It's a good one to close out the album as he lets loose with both his guitar and vocals on the album's longest track. It's one of those facial contortion-causing guitar solos for those of us who have been known to play along on our air axes. I can appreciate that he was trying to get away from the "Guitar God" label with these songs. He took his songwriting in a new direction while not depriving listeners of his guitar virtuosity. Contemporary critics, while generally positive in their reviews, weren't ready to let go of the Clapton of Cream and wished for a bit more indulgent guitar work. Possibly the main criticism I would wield against the album is its jacket, which seems to betray the sounds emanating from its grooves. It just screams (mumbles?) "I'm really not into this at all." But clearly, he was. The best of Eric's solo years was yet to come, but this was an auspicious beginning.
Tracklist
Side One:
Slunky
Bad Boy
Lonesome and a Long Way from Home
After Midnight
Easy Now
Blues Power
Side Two:
Bottle of Red Wine
Lovin' You Lovin' Me
Told You For the Last Time
Don't Know Why
Let it Rain
-Stephen
https://www.allmusic.com/album/eric-clapton-mw0000624369