Occasionally I'll scroll through my notes concerning albums and other topics I'd like to write about, and one constant throughout 1970 is that – my opinion only, of course – until about November it was an up and down year with the occasional great album or single release, plenty of o.k. but not quite up to par albums by very good artists, and too much bad news. Sure, this could probably be said about any year, but for me 1970 was very much a yin-yang grab bag – more so than I earlier thought it to be – and May might be the epitome of that sentiment.
The immediate lead-up to May set the tone with the U.S. invasion of neutral Cambodia at the end of April. Whether one is hawkish or dovish, it had negative repercussions. From a military standpoint, who knows what would have been the ultimate result if they'd been allowed to continue their pursuit of the roughly 40k VC and North Vietnamese regulars whom they had discovered massing across the border from Vietnam? For those opposed to the war, well, what were we doing in Vietnam, let alone her neutral neighbor, in the first place? We know how it all turned out so I'm not going to write a term paper on the conflict. But the immediate impact in the U.S. of the Cambodian incursion was felt on the campus of Kent State University on May 4, where four students were shot dead and nine others wounded by members of the Ohio National Guard. The tragedy spawned arguably the most powerful protest song ever composed, and it was written very fast by Neil Young and recorded on May 21st by CSNY. Of course I'm referring to the single Ohio, b/w the anguish of Find the Cost of Freedom. It was released the following month, and it feels relevant even today.
The Beatles – Let It Be (album and film)
On May 8 the Beatles released their swan song album, Let It Be, followed by the release five (U.S.) and twelve (U.K.) days later of the documentary film of the same title. Both releases have been picked apart and analyzed to death over the years by critics, fans, and the band itself, mainly Paul McCartney. Personally, I've loved the album probably since before I could speak. This is true of almost all of their records. I grew up listening the weirdness of Dig a Pony and Maggie Mae, not thinking twice about the Spectorization of songs like The Long and Winding Road, I Me Mine and the title track. And as I've grown to love the music of George Harrison, his contributions to the album make it that much more enjoyable to me now as I near the half-century point in my own life. From a purely musical standpoint, this album is joy to me. It's a visceral thing that I can't really explain, but I know that to varying degrees there are many, many other fans who know what I mean. Let It Be has its own distinctive feel, but it's just as "Beatles" as Meet the Beatles and Revolver. Perhaps that's a positive acknowledgement of Phil Spector's controversial contribution, I don't know. I do know that the original gets played more often than Let It Be…Naked in my home.
As for the movie, it is what it is. It's a dreary and bleak document of the greatest band of all time in the process of breaking up, but with a great soundtrack. The first time I watched it as a kid was in the late 1970's, and I remember thinking "This is gonna get better, right?" Fast-forward 50 years, and we're about to be offered a new and improved Let It Be documentary, currently scheduled for release September 4, titled The Beatles: Get Back, directed by Peter Jackson and compiled from 55 hours of unused footage from the sessions. Prior to writing this post I revisited an earlier post on the 50th anniversary of the rooftop concert in which I expressed enthusiasm for the then-recently announced Jackson project. We'd been assured that, while it will show the group in a more positive light than the original film, it won't be revisionist history. I still assume that will be the case, but I must say I'm getting a bit of a skeptical feeling after reading some recent quotes by Paul, Ringo, and others about how rosy and warm the new film is after they viewed it for themselves. I'm very much looking forward to seeing what restoration magic Jackson has done with the footage, most of which presumably most of us have never seen. And if it's on film then whatever moments of love and brotherhood are shown really did happen. And that's good to know. (I've deleted an additional paragraph on this topic. I'll save it until I've actually seen the damn thing.)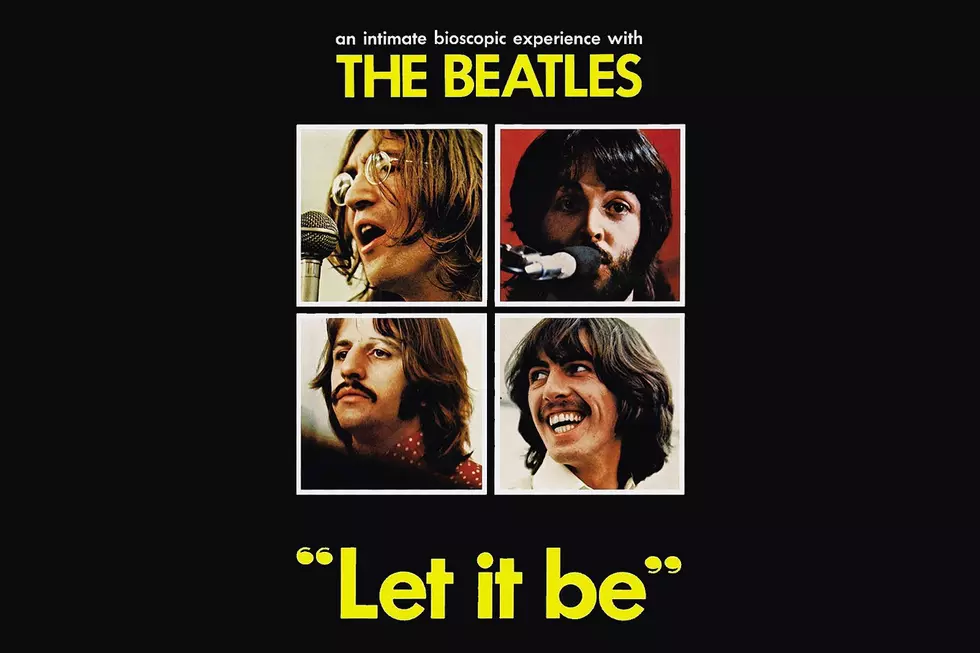 -Stephen
https://en.wikipedia.org/wiki/Cambodian_campaign
https://en.wikipedia.org/wiki/Kent_State_shootings
How Peter Jackson's new version of 'Let It Be' will shatter your view of The Beatles
https://en.wikipedia.org/wiki/Let_It_Be_(Beatles_album)
https://en.wikipedia.org/wiki/Let_It_Be_(1970_film)